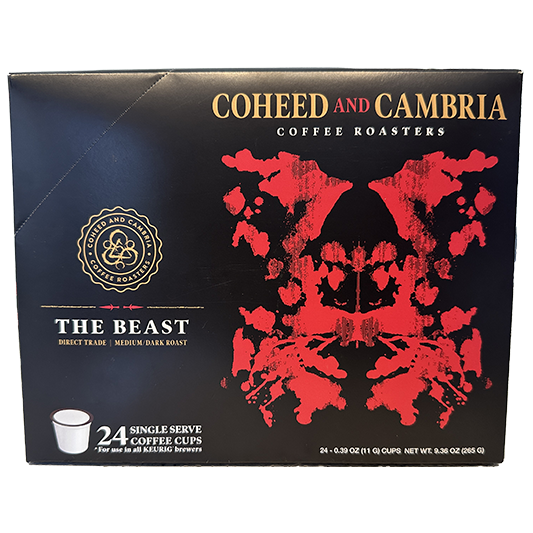 The Beast Coffee - K-Cups (24 Pack)
---
Beast: For Energy and Drive.
"The Beast" by Coheed and Cambria Coffee Roasters is coffee with a bite. A robust medium/dark roast of African and South American coffees with a kick of espresso. For energy and drive.
Cloud Roasted at 460F drop temp
- Direct Trade
- 12 oz
Region: Africa/Papa New Guinea/South America
Our partners' proprietary roasting process levitates the beans on a bed of hot air, keeping the beans moving and not scorching on hot surfaces. The sole use of hot air greatly increases the rate of heat transference to the beans, creating a cleaner, more aromatic roast free of bitter tasting tars.
Gluten free. Cocoa free.